Hi! About me: I'm Courtney. A New Orleans-raised, Tennessee-living young woman who was raised by a line of women and men who knew how to cook and how to cook well.
As of March 2022, I'm also the mom to the most wonderful little guy in the world. I was so excited to start feeding him solids, and I knew I wanted to incorporate a way to show others how to feed both baby AND the family at the same time!
Being from South Louisiana, food and cooking has always been a very important part of my life. I like to say that food is my love language because it's truly the best way I know how to show someone I love them, I like them, am sorry about something, or just plain ol' wanted to say hi.
Growing up I always had stomach issues. It wasn't until my mid-twenties that I finally buckled down on trying to figure out the underlying problem. I followed a low-FODMAP diet for a long time and was able to figure out which foods triggered my IBS. I've since been able to re-incorporate most of them after healing my gut.
When I'm not in the kitchen, you can likely find me with my family, out hiking, camping, rock climbing, kayaking… anything outside! I was a competitive swimmer for fourteen years and a coxswain on the LSU rowing team in college. Also love to make pottery, workout, do yoga, knit, travel, eat french fries, dining out, and enjoy the company of loved ones.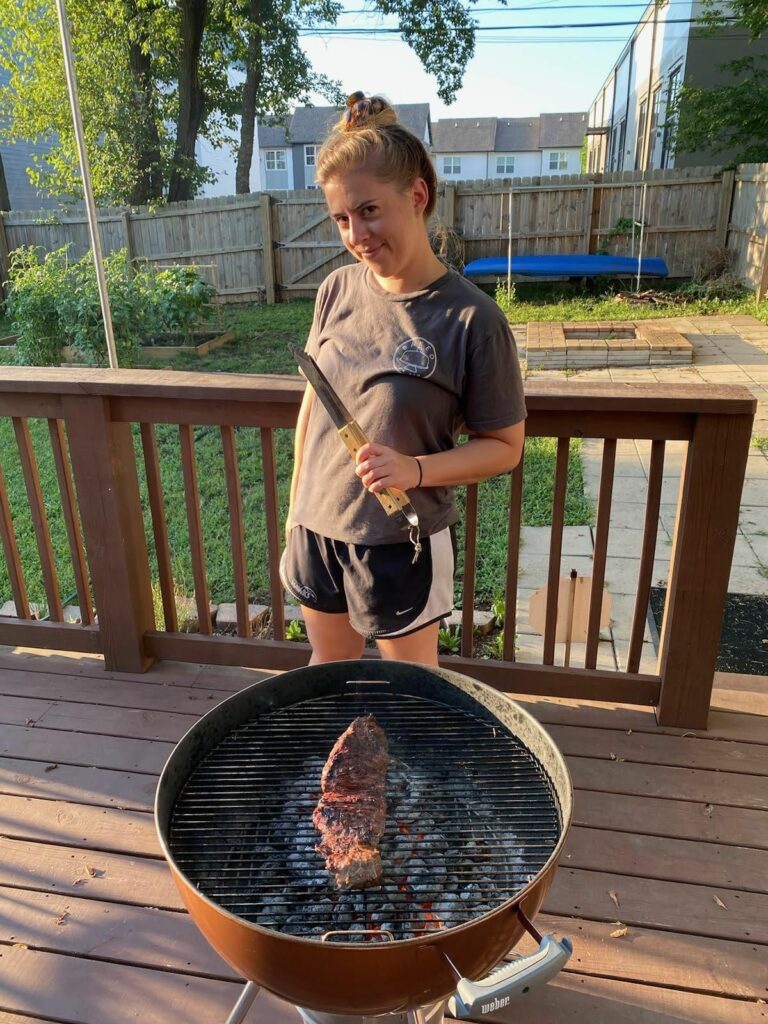 Professional Stuff
As of March 2022, I have the privilege of having the title "Mama" and while I still do part time recipe development for some other food bloggers, my main gig is raising our little dude!
I studied geography and disaster science at Louisiana State University (geaux tigers). Got a job out of school doing pretty much exactly what I studied and thought I was living the dream… but for several years I sat in a cubicle in the corporate world, spending all day dreaming up my next recipe and wishing I could just be in my kitchen instead. I took a leap into the food world and I haven't looked back!
Some kitchen experience:
A baker and a cookie decorator at Baked on 8th.
Freelance recipe development & food photography. I have ghostwritten three cookbooks for the brand Ancient Nutrition.
Personal meal prep chef on my own and a private dinner party chef with Placemat.
Taught workshops in the Nashville area for anything from cookie decorating, sourdough bread making, and cooking!