Cookie Dough Chocolate Swirl Ice Cream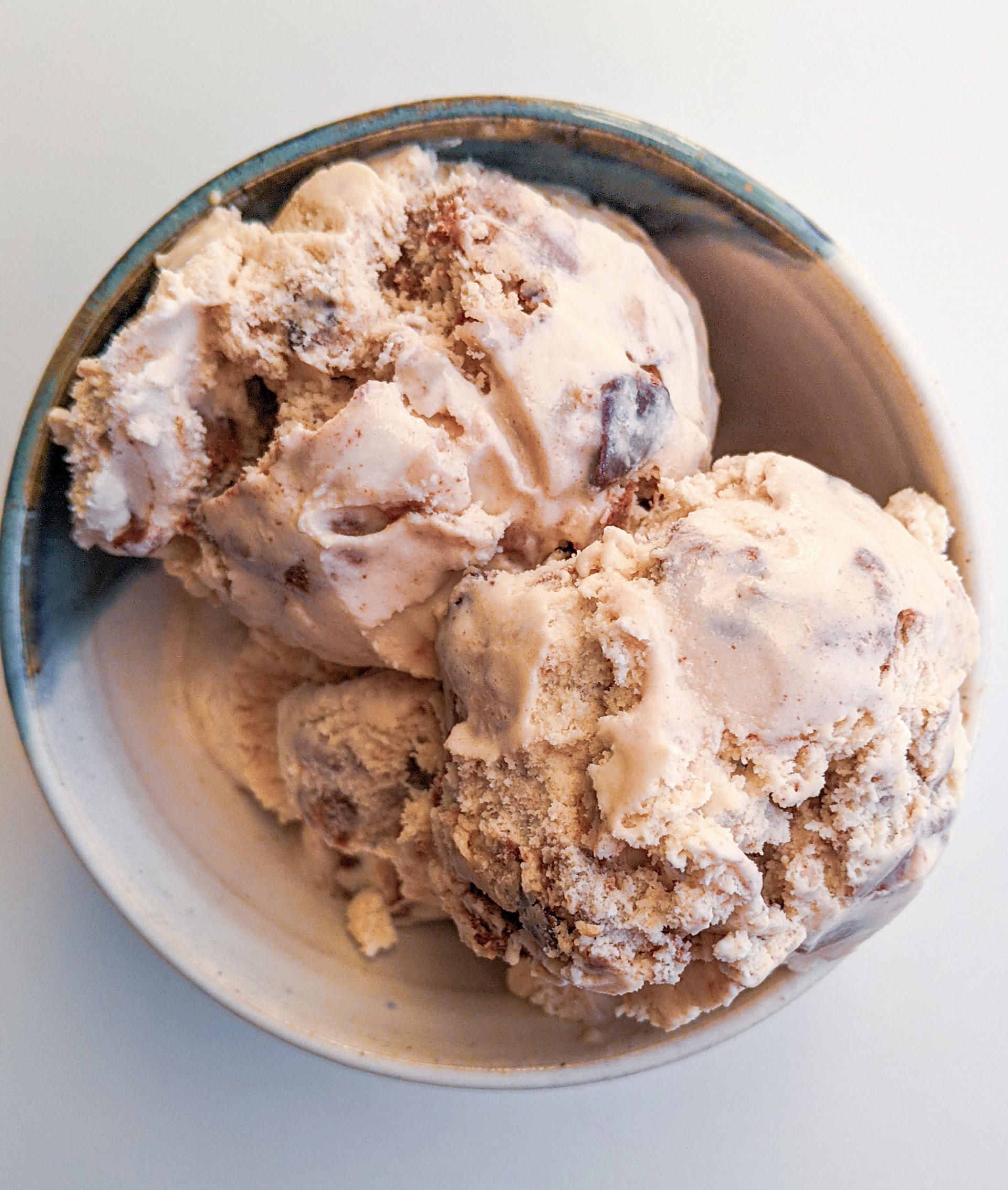 This cookie dough chocolate swirl ice cream is what dreams are made of.
We all grew up eating the cookie dough before it actually went in the ovens, right? And we all grew up terrified we'd get sick from it? Well turns out it's apparently not so much the eggs but the flour we need to worry about! So this recipe toasts the flour (which kills off bacteria) and leaves out the eggs. Together we have perfect edible cookie dough.
The chocolate swirl in this ice cream recipe happened by mistake – I had some ganache leftover that I wasn't using and decided to swirl it in. It really took it up a notch. You can totally leave it out if you want!
My original base ice cream recipe can be found by clicking here. This one is actually a little bit different because I use brown sugar to give it more of the cookie feel.
Make sure your ice cream maker has been in the freezer for at least 24 hours.
To start this cookie dough chocolate swirl ice cream off, make your ganache.
Chocolate Ganache (for swirl):
1 cup full fat coconut cream OR heavy whipping cream
3/4 cup chocolate chips
Add to a microwavable bowl and microwave in 1 minute increments and stir, until completely incorporated and smooth. Place in the freezer.
Next, make your cookie dough.
Edible Cookie Dough:
1/3 cup flour*
1/2 stick (4 tbsp) butter, room temp
3 tbsp brown sugar
2 tbsp sugar
1 tbsp whole milk
Pinch of salt
1 tsp vanilla
1/4 cup chocolate chips, chopped up
*Toast your flour to be sure there is no bacteria lingering! Set your oven to 350 degrees, spread the flour out on a baking sheet, and bake for 8-10 minutes. Remove and cool.
Beat the butter and sugars together. Scrape the sides and beat in the milk, salt, and vanilla. Slowly incorporate the toasted flour. Fold in the chocolate chips.
Set in the fridge to harden while you make the ice cream.
Brown Sugar Base Ice Cream Recipe:
1 cup whole milk
1/2 cup sugar
1/2 cup brown sugar
1 tbsp vanilla extract or paste
1 tsp kosher salt
2 cups (1 pint) heavy whipping cream
Add the milk, sugars, vanilla, and salt to a blender and blend until sugar has dissolved. Add in the heavy cream and blend on low for 30 seconds.
Pour mixture into your ice cream maker and follow your maker's directions. I have this kitchenaid attachment and it usually takes about 30 minutes!
Final Product
Once ice cream is made (it should be like frozen yogurt consistency at this point), break up the cookie dough and frozen ganache and fold it into the ice cream. Store in an airtight container in the fridge. Allow 3-4 hours for ice cream to harden into the perfect texture.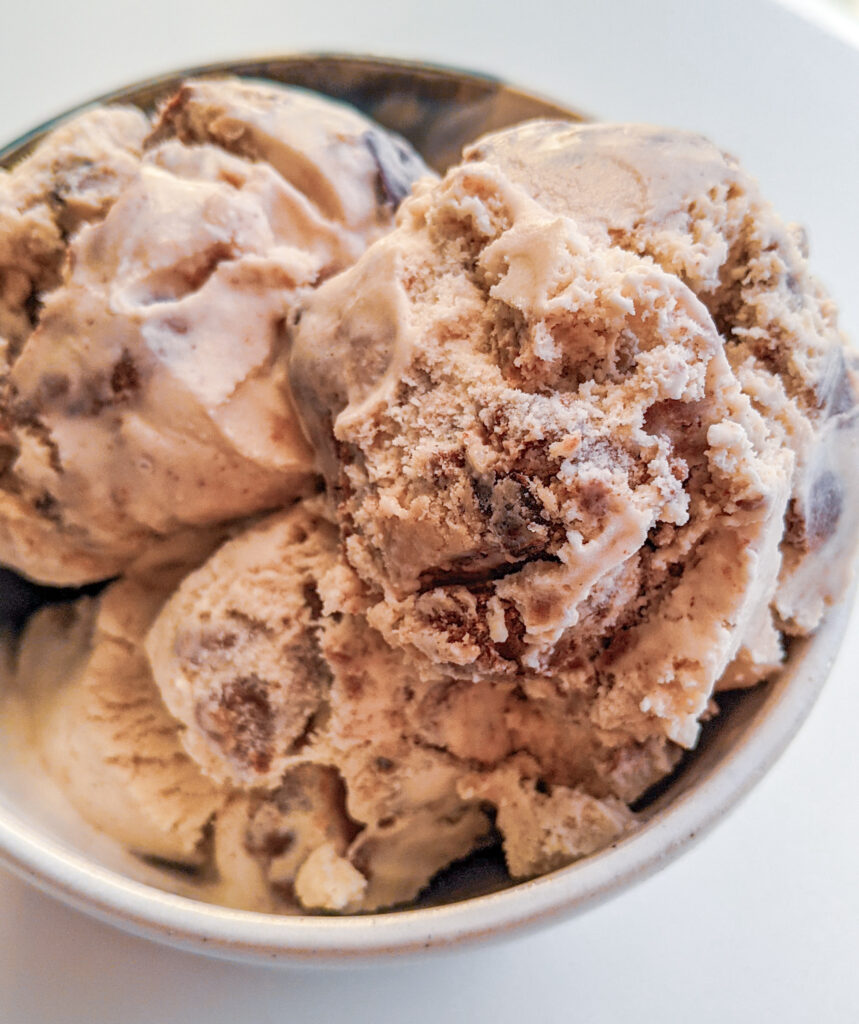 ---
---